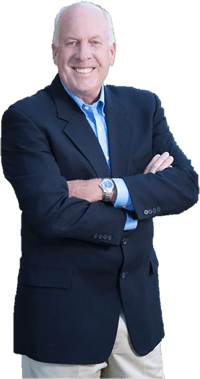 Glenn, regionally known as "The Apartment Broker", has been in the Real Estate business continuously since 1978 and a broker since 1980. His resume includes the sale of thousands of apartment units, both in Idaho & Washington, and the completion of hundreds of 1031 tax deferred exchanges. Recognized as a specialist in the apartment brokerage business, he has been called upon to testify as an expert witness, speak at regional real estate events and has been named Idaho State Director of the Coldwell Banker Commercial/Multi-Family group.
His 35+ years of experience can pay big dividends to you when you are ready to buy or sell apartment units. Why not maximize the return on your investment by consulting a professional apartment specialist?
Glenn's professional affiliations include:
Licensed Real Estate Broker/Washington
Licensed Real Estate Broker/Idaho
Apartment/Multi-family consultant to the Spokane/Kootenai County Real Estate Research Committee
Speaker/Presenter "Apartment Trends and Forecast" Coldwell Banker Real Estate Forum 2007, 2008, 2010, 2012 & 2014.
Idaho State Director Coldwell Banker Commercial/Multi-Family Group, Idaho
National Association of Realtors Member
Idaho Association of Realtors Member
Spokane Association of Realtors Member
Coeur d'Alene Association of Realtors
Glenn's experience includes:
Platinum member Coldwell Banker
International Circle of Distinction Gold member
Coldwell Banker International Circle of Distinction Premier member
Coldwell Banker International Elite member Coldwell Banker International (Top 30 commercial sales agents worldwide)
Glenn has been married for 40 years to his Northern Illinois University College sweetheart, Corinne, and has been blessed with two children, Bryan and Christen, now grown. Glenn and Corinne reside in Liberty Lake, Washington.
Testimonials
When we listed our apartment with you, we could only hope for a quick sale and a smooth transaction. Because of your skill and maybe a little luck, all facets of the sale went smoothly, and it closed before the designated date. Thank you for exceeding our expectations.
Testimonials
Patience - Honesty - Integrity He's a friend as well as my agent!

Investor

You have done a good job for us. We thank you for the progress we made. Keep supplying us with real estate options. We still have a goal in mind and we are about halfway there.

Business Owner

You treated me like I mattered. You allowed me to express my ideas.

Your knowledge and expertise helped us to find the perfect duplex. You went above and beyond to offer tips and resources for information on property taxes, homeowners insurance, etc. which helped us save money.

I want to thank you for your diligence and "never say die" attitude. you certainly deserve every cent of this commission.

Investor

When I am purchasing investment properties in any given area, I like to deal with professionals in the area who have access to and knowledge of whatever type of property I am in the market for. As an out-of-area investor, I rely on professionals with knowledge of their geographic markets. You certainly met my need for an experienced individual involved in apartments and/or other multi-family properties. You were always professional and never pushy or "salesy." Thanks again for a great transaction. I am always adjusting my portfolio and when I am ready for the next series of transactions, I will certainly get in touch with you.

You represented me well and were honest in your dealings with me. You called and kept me informed. You worked hard for your commission.

When we listed our apartment with you, we could only hope for a quick sale and a smooth transaction. Because of your skill and maybe a little luck, all facets of the sale went smoothly, and it closed before the designated date. Thank you for exceeding our expectations.

You have never pushed me and you have always been frank concerning "better" opportunities when it was appropriate. I can not honestly (negatively) criticize any of the action you have taken in our relationship. You are ethical, honest, well informed, mature and intelligent.

"First, I would like to thank you for your solid performance as our agent on the sale of the duplex in Post Falls. You took on much more than the typical sale with us 1000 miles away and unable to be there for any of the process. Importantly, you saved us a substantial sum by identifying reliable, cost-effective contractors to paint, put in flooring, and so on. You are a true professional."

Retired - Monterey, California

The only thing I might suggest is to use your talents to sell single family dwelling too. I know you specialize in income property and you're very good.

"I was very pleased with your professionalism. I felt completely confident in the way you conducted business. I appreciated the comparisons and information you got and researched for me.

Long Distance Trucker

"If I were a Real Estate agent, I'd take some pointers from you Glenn!"

Tulsa, Oklahoma